Learn About Industry Opportunities at the Massage Therapist Employer Panel at our Crystal Lake Campus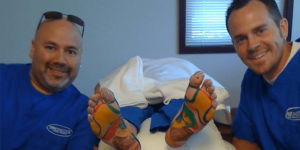 Join us for the Massage Therapist Employer Panel this coming Wednesday April 19th from 10:30am-12 pm at First Institute's Crystal Lake campus.
The Massage Therapist Employer Panel will include representatives from various health related fields, such as spas and chiropractic clinics. The panelists will discuss how massage therapists are used in different capacities within different fields. They will also discuss what to expect during the interview process and give tips on how to be successful in job interviews.
Some panelists are representatives from:
Elements Massage
Hand & Stone Massage and Facial Spa
Mario Tricoci
Massage Envy
Discover Chiropractic
Event Details
Massage Therapy Employer Panel
Date: Wednesday April 19, 2017
Time: 10:30am – 12:00pm
Location: First Institute
757 McHenry Ave
Crystal Lake, IL 60014
Join us this coming Wednesday April 19th, we'd love to see you there!
Massage is Going Mainstream
Massage is becoming more accepted and is now utilized within mainstream healthcare. It is now common to find massage services offered at hospitals, physical therapy clinics in addition to more traditional venues such as spas. Many people turn to massage to help release tension within the body, as well as aiding in the healing process for injuries.
Massage therapists communicate with clients to find out what ailment is bothering them. They then manipulate muscles or other soft tissues of the body in order to achieve the desired results. They may recommend stretches or strengthening postures to clients to help their healing process, and document client's progression accordingly.