Career Services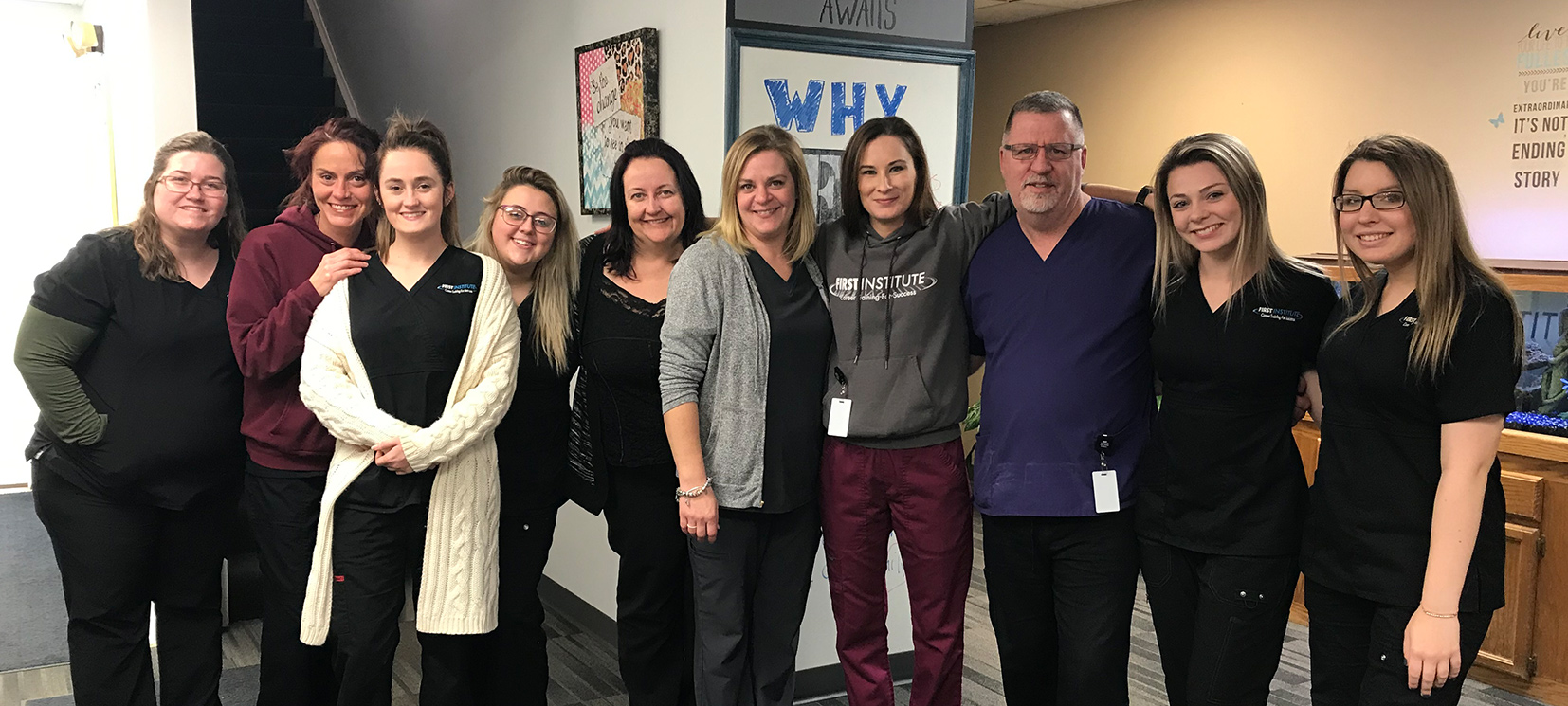 Committed to Your Success
At First Institute, we do everything possible to help students find employment. We will continue to assist graduates of our Medical Assisting Program, Dental Assisting Program, or Massage Therapy Program even after they have graduated.
As the healthcare field continues to demand qualified job candidates, our Career Services Department offers students energetic and effective career search services.
In addition to ongoing career-direction advice, we provide in-depth advising and instruction on career search strategies, resume writing, interview techniques, and networking opportunities.
Our staff actively reaches out to industry employers to ensure that all First Institute training is up-to-date and students are ready to excel in their chosen careers upon program completion.
Contact with Prospective Employers
While First Institute cannot guarantee job placement, our Career Services Department maintains contact with prospective employers throughout Illinois to advise them of talented students' abilities and availability. If you are a current student or graduate, career services will be able to assist you with creating a cover letter and resume, developing your interview skills and helping you through the job search process! For assistance, please contact Career Services at 815-459-3500.
Employers – Skilled Students Available for Practical Experience
Interested in helping our students gain valuable, real world experience?
At First Institute, our externship program allows students to gain an insider's view of a specific career field by learning from industry professionals in their work environment.
With comprehensive, hands-on training and a well-rounded understanding of their chosen field, our students are eager to take part in this valuable opportunity.
If your company or business would like to participate in our externship program by hosting one of our students, then simply fill out the form to the right.
All externships are typically unpaid.
Dental Assisting Externship Program
Students must complete 120 hours in an 8 week period.
Externs are typically unpaid.
Medical Assisting Externship Program
Students must complete 160 hours of in a 10 week period.
Externs are typically unpaid.
Why run ads, when you can hire our grads?
Are you an employer currently searching for skilled individuals? We can help match you with one of our highly trained graduates. If you are interested in posting a job for our students and graduates, or if you would like to assist a student through their medical or dental externship, please contact Career Services at 815-459-3500.
If you have questions regarding our Career Services, please Contact Us today or call 815-459-3500.