Massage Therapy School Program in Crystal Lake, Illinois
44 Week* Massage Therapy Program
Get the Skills to Be a Massage Therapist
There are few things as rewarding as seeing someone smile when you've helped them. The reason? In these moments you've made someone's day better, and this can be life-changing. Now imagine if you could do this through touch, working as a massage therapist.
Why Massage Therapy?
A career in massage therapy gives you the opportunity to make people feel their best through the healing power of touch. If you're interested in health and wellness and are looking for a rewarding career that fits your lifestyle, becoming a professional massage therapist could be an excellent opportunity.
Flexible Schedules
Already working? No problem! Our massage therapy program is available in both daytime and nighttime programs. Daytime class hours are two days a week (Mon/Wed or Tues/Thurs) from 8:30 AM to 5:00 PM, and the evening schedule is four nights a week (Mon through Thurs) from 5:30 PM to 9:30 PM.
How to Become a Massage Therapist
We can help. If you're looking for a massage therapy school near you, look no further.  First Institute can provide you with the skills needed to become a massage therapist.
The Massage Therapy Program from First Institute in Crystal Lake, Illinois, blends art and science to provide the hands-on training, clinical experience and industry support it takes to pursue a healing career in massage therapy.
As a First Institute massage therapy student you receive personalized guidance from a dedicated instructor with years of experience working in the massage field. You'll learn how to assess musculoskeletal problems and use massage treatment methods and techniques that address disorders of the neck, back, elbow, knee, sciatic nerve, and shoulder, as well as carpal and tarsal tunnel syndromes.
In addition to learning massage techniques and services, you'll  receive practical business training. This training will teach you how to manage a massage practice. Along the way, you'll even learn valuable techniques for self-wellness.
Get the comprehensive tools to turn your passion into a rewarding, sustainable career.
The best way to see if First Institute is the right fit for you is to see it for yourself. You can tour our facilities, get all your questions answered, and meet with both students and instructors. Schedule a Tour Now or Get more info >>
The Business of Massage
In addition to massage techniques and services you'll also receive practical business training, including managing a massage practice and valuable techniques for self-wellness.
Get the comprehensive tools to turn your passion into a rewarding, sustainable career.
The Skills You Will Learn Include:
Anatomy
Aromatherapy
Chair Massage
Deep Tissue Massage/Neuromuscular
Energetic Technique
Five Elements/Eastern Massage
Hot Stone Massage
Kinesiology
Pathology
Physiology
Reflexology
Sports Massage
Swedish Massage
Therapeutic Application
And More!
Get Real-World Experience – Onsite Student Clinic
Working as a massage therapist is a hands-on career. And at First Institute we believe that's how it should be taught. As such, our onsite student clinics provide a valuable opportunity to apply classroom learning in a supervised professional setting on real clients. Better, you will have the opportunity to spend 160 hours getting practical experience in First Institute's Healing Arts Center.
Feel fully prepared and have lots of confidence to make the transition from student to a professional massage therapist – you'll gain so much practical clinic experience even before you graduate!
Career Opportunities
Did you know that therapy is the most widely used complementary care field in the United States. This means that graduates of this program have lots of opportunities for post-graduate employment.
Career Outlook & Compensation
In 2018, the Bureau of Labor Statistics reported that massage therapists earned a median income of $41,420 annually.  As an added bonus, this field is expected to grow 22% over the next decade, which is well above the average occupational outlook.
Common Careers:
Clinical Massage Therapist
Dance Company Massage Therapist
Hot Stone Massage Therapist
Massage Therapist
Sports Massage Therapist
Swedish Massage Therapist
Many qualified massage therapists go on to be self-employed or start their own massage practice. This presents additional earning potential and opportunities for career advancement
Massage Therapy Certifications
As a graduate of this program, you are eligible to take the following certification exams to set yourself apart from the crowd and increase your potential employment opportunities:
Massage and Bodywork Licensing Examination (MBlex)
The State of Illinois State Massage Therapy License exam (MBlex is required)
One of the best decisions I've ever made. For once in my life, I enjoy coming to school!
Funding Your Education
Many students require financial assistance to achieve their academic goals. At First Institute, Financial Aid is available to those that qualify. An experienced First Institute Financial Aid Advisor will help determine your eligibility, explore the best options for you and support you every step of the way through the application process.
Also, our programs qualify for a variety of military training assistance options, including GI Bill, MyCAA, REAP, DEA. Check out our Military Education Benefits page to learn more.
Get the Support You Need to Launch a Successful Career
Massage training isn't about getting a certificate to hang on the wall – it's about training for a rewarding career you care about. As such, First Institute is dedicated to supporting you throughout your career.
While First Institute cannot guarantee job placement, our Career Services Department maintains contact with prospective employers throughout Illinois and advises them of talented students' abilities and availability. Career services can help you:
Create a cover letter and resume
Develop your interview skills
Assist you through the job search process
Coralee Watkin, Massage Therapy Lead Instructor at First Institute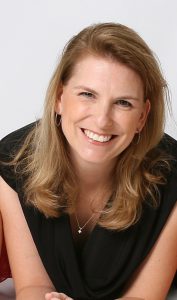 For Coralee, teaching is a passion. She said, "It's not a career I ever set out to do, but it has truly become my purpose for the past 13 years. It's very rewarding to play an integral role in preparing future LMT's to join this therapeutic field." Coralee won the 2021 Excellence in Education Award given to a faculty member who excels in and out of the classroom.
Coralee holds a bachelor's degree in Biology and often refers to herself as a science nerd. She enjoys teaching the science behind this craft and describes massage therapy as playing with the client's Nervous System.
Why does Coralee love working at First Institute? "In 2019, the massage school I was teaching at suddenly closed its doors, leaving faculty and students in a difficult situation. FI opened their doors and welcomed us with open arms. I will always be grateful to them for giving the students the opportunity to fulfill their dreams and not have them cut short." Coralee is a special employee, respected and admired by her students and in the community. "I love how FI appreciates its staff and acknowledges their hard work and dedication. I love the family dynamic here at FI that makes you feel as if you are a part of something special."
Is a Rewarding Career in Massage Right for You? Get More Info…
If you're interested in learning more about careers in Massage Therapy and exploring whether this is the right career path for you, fill out the form on this page to receive more information.
A helpful First Institute Admissions Representative would be happy to answer any questions you have and can help with everything from scheduling to financial aid.
Try Us Out
The best way to see if First Institute is the right fit for you is to see it for yourself. You can tour our facilities, get all your questions answered, and meet with both students and instructors. Schedule a Tour Now or Get more info >
For immediate questions, call 815-459-3500.
* 44 week program length when completed in normal time.