Hours of Operation
Monday – Thursday: 8AM – 9:30PM
Friday: 8AM – 5PM
Career Training in Crystal Lake, IL
First Institute is the premier source of health and wellness career training in Crystal Lake, IL. Through hands-on training and convenient scheduling, we take students through their personal journeys to achieve a career in the medical assisting, dental assisting, or massage therapy industry. Whatever your goals, we will go the extra mile to provide you with the skills and opportunities you need to succeed.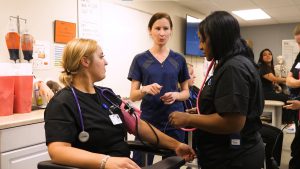 We consider it our mission to meet the expectations of both students and potential employers alike by providing comprehensive training featuring relevant, sought-after skills. Our instructors bring their experience to the task of producing well-rounded graduates. We also provide lifetime placement assistance to help students find the position that suits them best. Our campus backs right on to a lovely green space right where McHenry Avenue, Barlina Road and Buckingham Drive meet. We have ample off-street parking and access to shops and restaurants in historic downtown Crystal Lake are only a short drive away. Enroll at First Institute at Crystal Lake, IL today.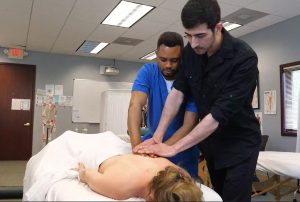 Programs at First Institute of Crystal Lake, IL include:
Dental assisting, including lab procedures, oral health, and radiology;
Medical assisting, including anatomy, terminology, and law;
Online courses for Dental and Medical Assisting programs exclusive to this location;
And massage therapy, including therapeutic applications and techniques.