Dental Health Is Contributing to A Surge in Dental Assisting Careers
March 6, 2020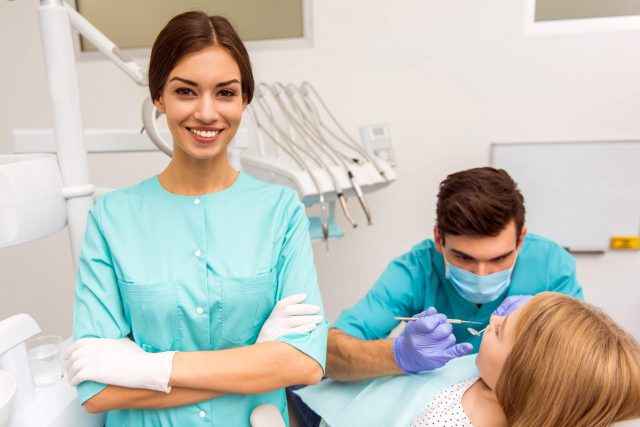 How the Rising Importance of Dental Health Is Contributing to a Big Surge in Dental Assisting Careers
There are a lot of outward gauges for health, but one of the top indicators is also one you may not think about as much: your teeth.
There might not be as many hashtags or Instagram influencers for dental health in the wellness industry, but your teeth, mouth and gums can provide a window to your overall wellbeing. According to the Mayo Clinic, oral health can be linked to or affected by multiple conditions — everything from diabetes to pneumonia to osteoporosis — and now more than ever, medical professionals are recognizing the importance of dental health as a vital part of healthcare.
All of this means that careers in the dental field are growing, offering a chance at a great job in an industry that's stable and always in-demand. Dental Assistants are a key figure in dentists' offices all over the country, taking care of things like:
Scheduling and administration
Dental records and HIPAA compliance
Lab procedures and patient care
Chairside and operational assisting
Radiology and x-rays
The latest Occupational Outlook Handbook, put together by the Bureau of Labor Statistics, shows Dental Assistant jobs are expected to grow much faster than average over the next decade, and they're going to need smart, skilled people to fill all those positions. People who can balance both detailed administrative work and face-to-face tasks involving patients. People who have received the hands-on education offered by a Dental Assisting program like the one at First Institute.
First Institute's Dental Assistant program
First Institute was founded in 1982 with the mission of developing quality career training that we can hone and adapt as the job market changes and employer needs shift. Our 50-week Dental Assisting program gives you the skills, experience and connections you need to make your mark in a brand-new career. With flexible schedules and a modern dental lab, you get the hands-on training in Dental Assisting that you need at a time that fits your busy life.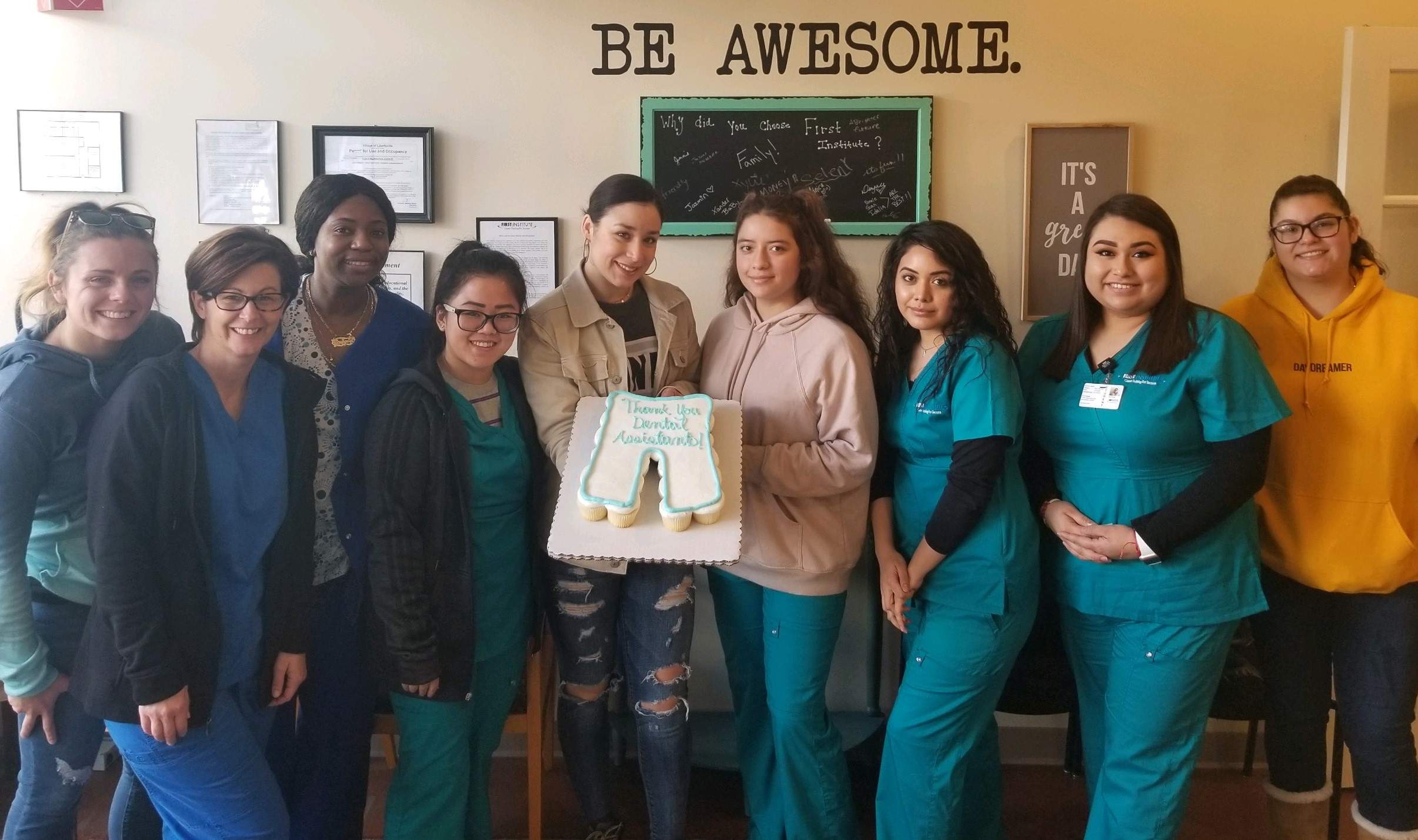 In honor of Dental Assistant Appreciation Week (March 1-7), we've been celebrating our dental assisting students and everything they do to ensure their patients' dental and overall health and wellbeing. We are excited to be a part of this vital care industry by training the next generation of Dental Assistants.
If you want to get started on a new, fast-growing career today, contact First Institute or give us a call at 815-459-3500 to learn more about our Dental Assisting program in Libertyville and Crystal Lake, Illinois.
More on Dental Assisting: