Healthcare Jobs: Potential Career Paths for Medical Assistants
January 12, 2023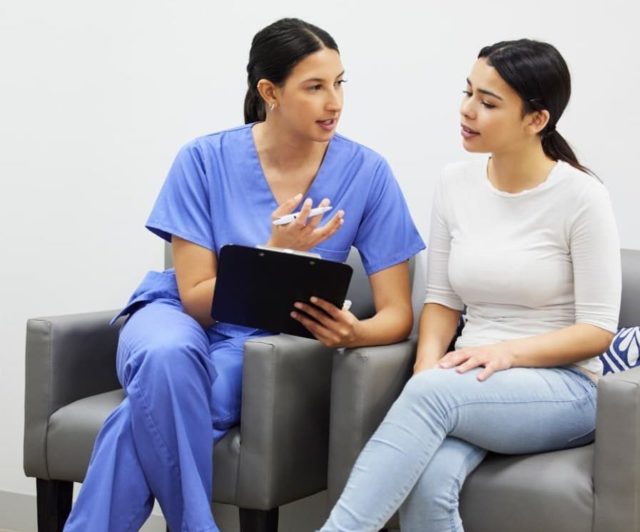 Healthcare careers are highly coveted jobs for several reasons. They offer those with a passion for helping others the opportunity to make a difference every single day through the services and care they provide. Another reason healthcare jobs are desirable is that they offer individuals many opportunities for growth and advancement.
One position that fits this description is the medical assistant. These healthcare professionals can take the experiences they've learned on the job, along with the training they received through a medical assisting program, and apply them to a variety of other roles. First Institute offers outstanding healthcare job training in the Chicagoland area, at campuses in Crystal Lake, Libertyville, and Aurora, IL, Here, we explore the potential healthcare jobs medical assistants can consider outside this traditional role.
The Many Career Paths for Medical Assistants
The skills of medical assistants often are transferrable to other careers. This is particularly beneficial to individuals interested in a job change, or those looking to advance in their careers. The following are some alternative roles medical assistants may pursue:
EKG Technician
EKG technicians are important members of a medical team. They are specially trained medical professionals who administer electrocardiogram (EKG) testing for patients. Because EKG machines are complex pieces of equipment, EKG techs must undergo thorough training and certification.
From a financial standpoint, making this career move can be advantageous for medical assistants. Career and compensation information for diagnostic medical sonographers and cardiovascular technologists and technicians can be found at the U.S. Bureau of Labor Statistics site at https://data.bls.gov/.
Phlebotomy Technician
Phlebotomy technicians play a pivotal role in the field of healthcare as they collect blood from patients and prepare the samples for testing. Generally, phlebotomy technicians perform their duties in hospitals and clinics, but some can be found in unique environments, such as collecting blood for donation purposes.
These technicians must receive proper training as they need to distinguish between the different blood test types and be aware of how medications and diet impact blood samples.
Surgical Technologist
Also referred to as operating room technicians, surgical technologists work alongside other members of a surgery team, aiding in the success of surgical procedures. Their services are crucial in all three phases of surgical treatments, including:
Before the surgical operation (preoperative)
During the surgical operation (intraoperative)
After the surgical operation (postoperative)
Nursing Assistant
As members of a healthcare team, nursing assistants and orderlies work under the supervision of licensed practical or licensed vocational nurses. Working in nursing and residential care facilities and hospitals, their duties involve providing basic care to patients and assisting them with daily activities.
Nursing assistants often are required to complete a state-approved education program and pass their state's competency exam to become licensed or certified.
Health Home Aide
This rewarding role entails providing in-home services to seniors and people with disabilities to ensure they can live independently in the comfort of their own homes. As a home health aide, you will be tasked with three main duties: personal care assistance, light housekeeping, and companionship.
Please note: All salary averages are collected from the U.S. Bureau of Labor Statistics (BLS).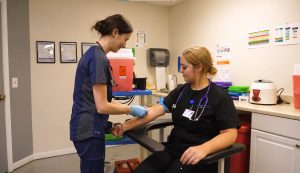 Explore Healthcare Jobs at First Institute
Almost every position in the healthcare industry requires secondary schooling and training. People in the Chicagoland area who want to take the first step toward a healthcare career should consider enrolling in the medical assisting program offered at First Institute. The program is available at our Aurora, Crystal Lake, and Libertyville locations  in Chicagoland, this program teaches students a wide range of essential skills that can be applied to several other healthcare careers.
Get a jump start on your path to a rewarding healthcare career by enrolling in one of the training programs at First Institute. Contact us for more information or to book a tour today.
Learn more about Medical Assisting: