10 Medical Assistant Tools of the Trade
August 3, 2016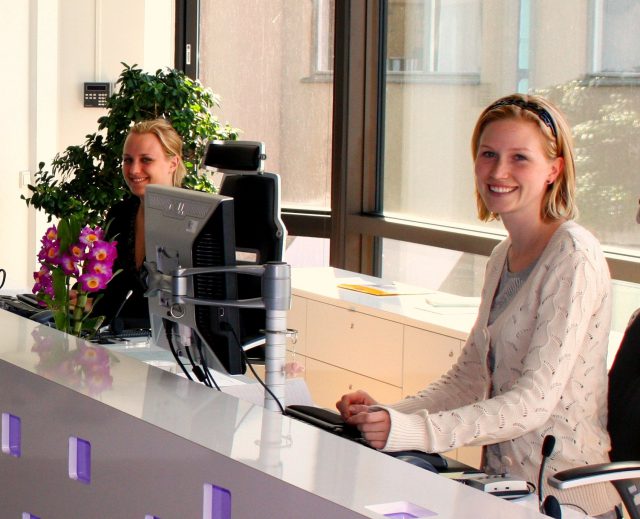 Medical assisting is a career with a lot of variety – every day brings in new patients with unique concerns. It's no surprise, then, that as a medical assistant you need to know how to use many different tools and pieces of equipment. It's a vital part of assisting the medical team with diagnosis and treatment. Here are 10 medical assistant tools that you are likely to use frequently. You may even end up owning a few!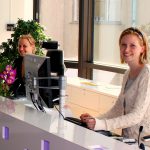 10. Computer
As a medical assistant, you will constantly refer to the computer as a source of medical records, resource library, scheduling calendar, billing and coding machine, and communications tool. As part of your training in medical assisting, you will learn how to use the computer for specific medical applications. You'll also learn how to guard the confidentiality of patient medical records.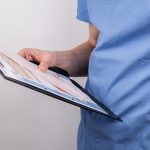 9. Clipboard
While the computer has taken the place of many manual documents and notes, the clipboard is excellent for recording observations by hand, for later transcription. Clipboards often sit at the foot of a patient's bed and provide an immediate record of vital signs, food intake, etc.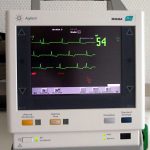 8. Electrocardiography unit (EKG)
Diseases of the heart and circulatory system are one of the biggest killers in America. By learning how to set up a patient on an EKG and operate it, medical assistants literally save lives. While the patches and leads may look confusing at first, your knowledge of anatomy and physiology will help you take an accurate reading.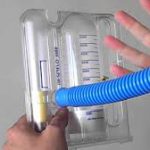 7. Spirometer
Another common piece of equipment used in doctors' offices and emergency rooms is a spirometer. This device measures the lung capacity of a patient by tracking how much air they can inhale and exhale. Medical assistants are often the people coaching patients how to use them, and tracking the results.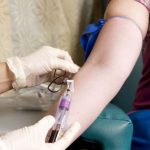 6. Blood collection needles and tubes
Medical assistants often need to take blood samples for testing. In fact, learning how to find a vein, insert the needle and collect multiple tubes of blood is one of the most daunting but rewarding tasks. As a medical assisting student, you will learn to take blood draws as part of your overall training. Phlebotomists, on the other hand, train specifically taking blood draws.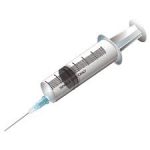 5. Needles and syringes
Like blood draws, injections involve needles and poking, but this time you are putting in medications, hormones or vitamins such as B12. Medical assistants will typically give injections under a physician's supervision. This doesn't mean they are looking over your shoulder, but they must be in the building and available.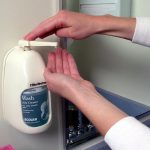 4. Hand sanitizer/soap and water
The germ theory of disease and proper medical hygiene have only been in widespread since the end of the 19th century, but the effect has been profound. Clean hands are two of the best tools a medical assistant can have. By cleaning hands between patients, all medical staff prevent the spread of infectious diseases. And while hand sanitizer is convenient, soap and water is even better in that it doesn't contribute to the problem of antibacterial-resistant microbes.
3. Ear thermometer
The days of the glass mercury thermometer under the tongue for a few minutes are long gone. Now, you are more likely to take an instant temperature reading with a digital thermometer. Clinical thermometers come with single-use, cone-shaped covers for the ear piece that lower disease transmission. These thermometers are easy to read and quick to use.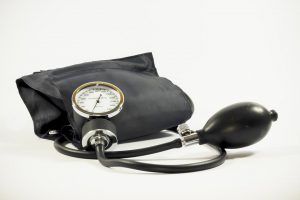 2. Blood Pressure Meter (sphygmomanometer)
Blood pressure cuffs are often on the school supply lists of potential medical assistants, and they are sure to get a lot of use. While digital blood pressure units are often used at home, medical professionals seem to prefer the aneroid style, with a dial and a squeezable bulb to inflate the cuff. Stationary clinical blood pressure meters are sometimes made of mercury, which gives a very accurate reading. In addition to measuring blood pressure, these meters can impede circulation, making veins easier to find during blood draws. Some meters can also detect irregular heartbeats.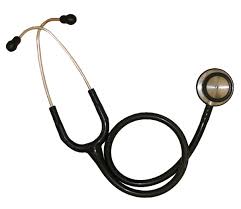 1. Stethoscope
The stethoscope is perhaps the most recognized tool of a medical professional's trade. Designed to hear faint noises inside the body, it helps you listen for heart and lung sounds, as well as intestines and blood flow in different parts of the body. You'll want one of your own, and be sure to put your name on it, as a good stethoscope is one of your costlier supplies.
The occupation information site O*Net lists over 60 pieces of equipment that a Medical Assistant can expect to use – this list is just a sample of the more common ones. With a career-focused and hands-on medical assisting program such as the one at First Institute, you will get both the skills and the confidence to handle them all effectively.
More on Medical Assisting Training: