Caitlin C, Medical Assistant
June 1, 2022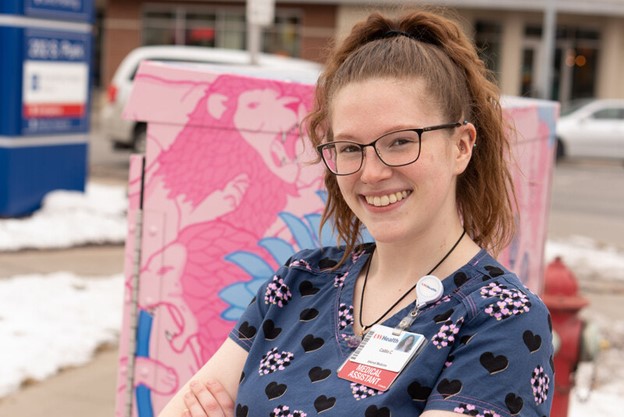 First Institute proudly presents Caitlin C! A July 2021 graduate of the Medical Assistant program. Upon graduating she moved to Madison, WI and started working full-time at UW Health.
She absolutely loves being a Medical Assistant and in her first 6 months on the job she has received 3 raises. She said she is constantly being told that whoever taught her did a really good job!
Caitlin's advice to future students is to chase your dreams, and never quit on yourself. Don't settle and don't let anyone tell you cannot do this!
#firstinstitutefamily
#therealfirstinstitute