Admissions Team
June 3, 2022
Nick Eigenschenk, Sr. Admission Advisor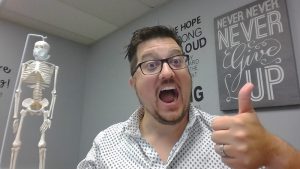 Meet Nick Eigenschenk, Sr. Admission Advisor here at First Institute for the past 14 years. Nick is passionate about interviewing individuals that are looking for a change or looking to move up in their current practice. The best part of his job is to get to see everyone from the first interview to watching them grow with confidence not only with their skill set but self-confidence as well. Everyone that comes into First Institute is here for a reason and he loves to peel back the layers to find out why.
First Institute is Family; First Institute is a team. There are a lot of schools that are out there and we pride ourselves on playing a role in everyone's growth while at First Institute. The Beier family which established First Institute in 1982 understands that Family comes first and that is what you will feel when you are here. A couple of fun interesting facts about Nick is that he found out 3 years ago that he was born with only one Kidney. Nick has two boys who are play baseball and football and he loves to coach and watch them play.
Nick's favorite quote is:
· Make today your Day One and not One Day!
Brianna Gonzalez, Admissions Representative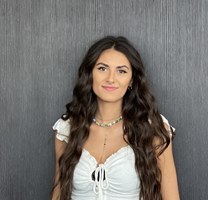 Meet Brianna Gonzalez, Admissions Representative at First Institute! Call her Bri when you meet with her. She is friendly, outgoing, positive, and super passionate about helping students be successful.
She loves getting to know people who are motivated to change their life and learning about the obstacles they've endured or overcome and why that motivated them to further their education.
Bri, is originally from Milwaukee, WI but comes to First Institute with 3+ years of experience working career college admissions. She appreciates and admires First Institute because of the family oriented team, that are there with students every step of your journey to help grow you, educate you, and progress you into the career and future you want and deserve!
A few fun facts about Bri is that it is Halloween year-round for her, MMA is her favorite sport, she love's being outside as much as possible, and books are one of the best investments a person can make! Her favorite quotes:
· "It's not about what happens to you, it's about how you react to it."
· "Make a decision today that your future self will thank you for."