First Institute Dental Schools Take on Lab Procedures
March 16, 2017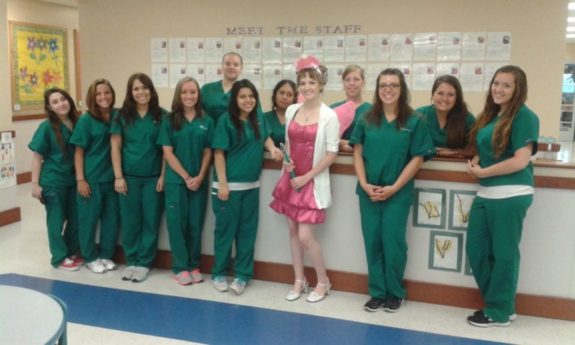 Dental Schools in Crystal Lake and Libertyville, Illinois
Dental assistants do many duties within a dental office. They may perform a managerial role – record keeping and doing dental billing. Importantly, they must know how to interact and comply with insurance regulations. Clerical or accounting training can be beneficial. Dental assistants must also be detail oriented when scheduling patients, taking care not to overbook the office. Dental assistants must have excellent communication skills (with both dentists and patients) as they are the first employee that patients come into contact with. They must make a patient feel relaxed and comfortable, and explain the procedure if necessary.
Dental assistants have many other duties asides from administrative work. They are in charge of sterilization and preventing the spreading of infectious disease. They do this by assisting both dentists and dental hygienists by keeping instruments clean, obtaining appropriate supplies, and making sure the general environment is sanitized.
If a dental assistant accrues some more training they can take on additional tasks. In a lab setting dental assistants will help create plaster molds of teeth, create and polish crowns and if they pass the required certification they may administer and develop x-rays for patients. They will then aid with tasks such as cleaning the teeth and gums, applying fluoride to the teeth and gums, and assisting the dentist and dental hygienist with filling cavities.
Dental assistants will help the dentist take molds, also known as impressions, of a patient's teeth or tooth. Those impressions are then sent to a dental lab technician. The dental technician works behind the scenes and doesn't come into contact with the patient (that's where dental assistants come in!). From the impressions, the dental tech may create partial dentures, crowns, veneers and other tools to help straighten and protect a patient's teeth. The dentist then affixes the device to a patient's mouth, with the help of a dental assistant. In short, dental assistants play a vital role to maintain the health smooth functioning of a dental office.
Interesting in taking a Dental Assistant Program? First Institute's is top notch! Excel in your future today. Give us a call at 815-459-3500.