Help put the smile back on people
June 7, 2022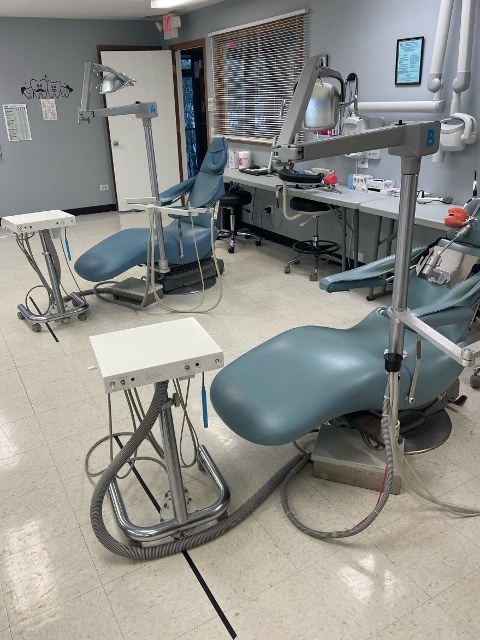 Are you a person that loves to help people get their smile back? Do you love helping people and making a difference? Do you want a rewarding and gratifying career? If you answered yes to these questions, then Dental Assisting is the right career path for you. Teeth are one of the first things people notice about others. And a healthy smile is more than a friendly expression, it is also a top indicator of overall wellness.
As a Dental Assistant, you will work alongside dentists, brightening smiles, helping run the office, and changing lives. There is such a demand out there right now. Right now, on Indeed.com, there are 177 open Dental Assisting positions within a 25-mile radius of Crystal Lake, IL and 243 jobs within a 25-mile radius of our Libertyville, IL location. Currently, the Bureau of Labor Statistics reports that there will be another 36,900 jobs or 11% job growth over the next two years. *
At First Institute we give you all you need to succeed as a Dental Assistant. You'll get real-time experience learning anything and everything while supporting the clinical needs of doctors and developing your skills. You will be prepared for anything as you take the next step in your career, all while boosting your earning potential.
Dental Assisting can even become a stepping stone into becoming a Hygienist, as many Dental Hygiene schools have long wait lists, accept minimal numbers yearly due to competitive enrollment. In under one year, you could get into a career as a Dental Assistant, work your way up in practice, and possibly even get tuition reimbursement to pursue a Hygiene career down the road.
Take the first step to a rewarding career in Dental Assisting by going to our website @ www.firstinstitute.edu. Help put the smile back on people and join the FI family today to get into the career you want tomorrow. *Dental Assistants : Occupational Outlook Handbook: : U.S. Bureau of Labor Statistics (bls.gov)