Performance Scholarship
June 7, 2022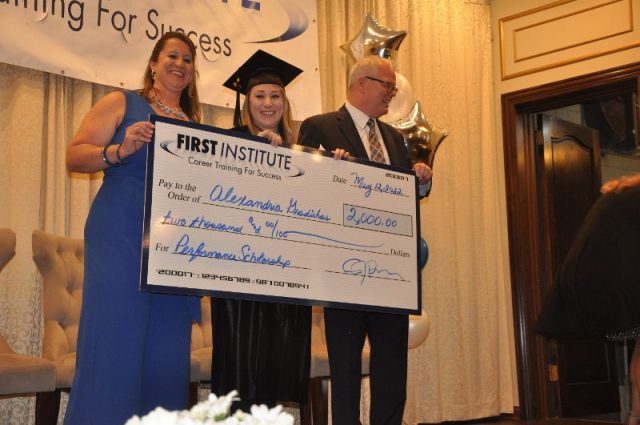 Do you have what it takes to win the First Institute Performance Scholarship? How does $2000 sound? Can $2,000 help you get your career off the ground? Are you the best of the best and want a chance to prove it? Then First Institute will give you that chance. Graduates are allowed to apply for this scholarship if they meet the criteria below.
Twice per year, First Institute pays it back to students who excel in the classroom and beyond the opportunity to win a $2000 scholarship and be recognized at the graduation ceremony in front of your peers, the faculty, staff, family, and friends.
The First Institute Performance Scholarship is dedicated to the promotion of professionalism and academic performance within First Institute. This $2000 scholarship is awarded to a graduate that has met the criteria and excels in and out of the classroom. Applicants must have obtained a minimum of a 3.75 GPA on a 4.0 scale at the time of graduation.
Applicants must also have a cumulative attendance of 95% or greater at the time of graduation, excluding all make-up work and submit a minimum of a 500-word essay on the following topic: "Describe how you have demonstrated professionalism both in and out of school, and how it will help with your future goals."