Are Massage Therapists Allowed To Work Internationally?
September 18, 2023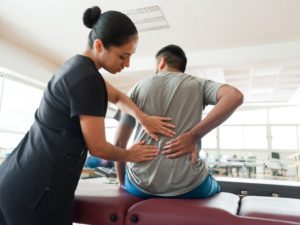 Opportunities for working abroad may seem like a fantasy for some massage therapists. However, this dream has become a reality for many.
Although the process is not without its challenges, if you pursue the proper license and education, you may be able to  work as an in-house or mobile massage therapist in paradise!
We help you understand key factors to consider and where to get a proper massage therapy program to help set you on the right path.
Factors To Consider When Working as a Massage Therapist Abroad
Working internationally as a massage therapist can be a fantastic opportunity to broaden your horizons, gain valuable experience, and explore new cultures.
However, there are factors to consider as you research and plan for your international career. These are discussed in this article.
Here are some areas you should consider.
Employment and Visa Requirements
Different countries have different rules that regulate foreign workers. Before setting out, you need to research the specific work visa requirements for the country you're planning to work in.
You may need to get your skills assessed, or some countries may require a job offer before you apply for a visa. Understanding these requirements can help smooth your relocation process and avoid potential legal issues.
Language Barriers
While English is an internationally-recognized language, there are countries where it's not widely spoken.
Even in English-speaking countries, it might still be necessary to learn the local language to effectively communicate with clients and colleagues.
Furthermore, it can help you intimately connect with the culture and improve your overall living experience.
Cultural Differences
Some cultures may have particular customs or etiquette related to bodywork that therapists need to respect.
Cultural differences can also affect communication with clients and colleagues, so understanding them can help ensure sensitive and effective interactions and treatment.
Variations in Massage Therapy Techniques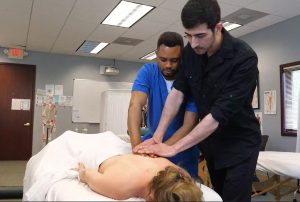 Different regions and cultures have unique massage therapy techniques and traditions. For instance, Thai massage, Shiatsu in Japan, or Swedish massage represent different cultural approaches to the practice.
As a massage therapist abroad, you might encounter diverse client expectations regarding treatment styles. Take time to understand and learn these techniques to increase your versatility and enhance your professional appeal.
Licensing and Regulations
In some nations, comprehensive certification and registration are mandatory to practice massage therapy legally.
Navigating the different regulations and obtaining the necessary licensing can be time-consuming and requires careful planning.
Make sure you understand and comply with destination-specific requirements to avoid legal complications and maintain professional credibility while working abroad.
What Employment Options Do You Have as a Massage Therapist?
Numerous employment options are available for massage therapists wishing to work internationally. Some popular options include the following:
Spa Resorts
Luxury spa resorts around the world employ massage therapists to provide various treatments to their guests.
These positions often provide excellent work environments, competitive salaries, and the opportunity to work in beautiful destinations.
Wellness Retreats
Health and wellness retreats focusing on holistic healing, stress relief, and self-improvement may offer employment opportunities for skilled massage therapists.
They can involve working with a diverse clientele and may require experience in different massage techniques or knowledge of complementary therapies.
Cruise Ships
Cruise lines often feature onboard spas that require skilled massage therapists. Working on a cruise ship can be an exciting way to travel while honing your skills as a therapist.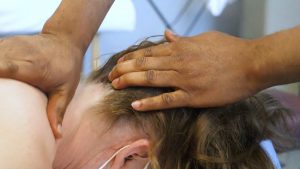 Become a Licensed Massage Therapist Through First Institute's Program
To work internationally as a massage therapist, you need to become a licensed and well-trained professional. A program such as the one offered at First Institute, can provide you with the necessary skills and qualifications to work in various settings around the world.
First Institute Massage Therapy Program focuses on a wide range of massage techniques, including Swedish, deep tissue, sports, and hot stone massage. Students receive hands-on training in these techniques and more, improving their ability to serve clients in diverse settings.
To join our massage therapy program and learn more, visit our website today.
Learn more about Massage Therapy: