What is a Modality in Massage Therapy
August 7, 2016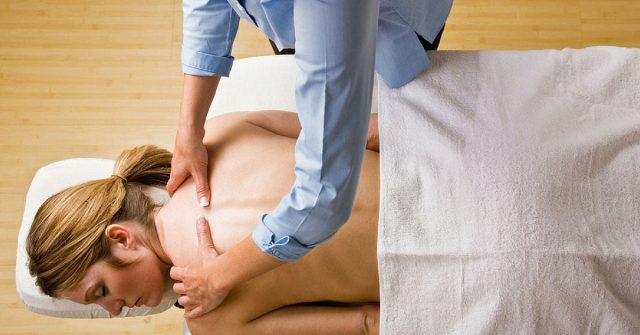 When you talk to massage therapists about whey they do, they will often refer to a "modality" that they specialize in. What do they mean?
In massage therapy, as in many other career paths, certain words that you might not hear every day are common within the field. "Modality" is one of those words. According to Vocabulary.com, modality is "the way or mode in which something exists or is done." A massage therapist would say that a modality refers to the approach that he or she might take with a client.
A massage therapist's modalities are their tools
A massage therapist usually has a variety of different modalities in his or her set of skills. At a massage school such as First Institute, we introduce massage therapy students to a number of different modalities. Each one can be effective, depending on the situation. When matching up a style of massage to a particular client and their needs, the massage therapist can choose from up to 200 types of massage!
Some of the most well-known modalities in massage therapy are:
Swedish Massage – the relaxing massage many people often associate with resorts and spas
Trigger Point Therapy – relaxing a tight muscle that causes pain locally and in other parts of the body. This modality treats pain at its source with cycles of pressure and release.
Deep Tissue Massage – similar to Swedish massage, and focusing on the deepest layer of muscle and fascia (the wrapping around our muscles)
Sports Massage – often focuses on areas of overuse or injury, common with athletes
Cranial Sacral Therapy – this modality focuses on the areas at the top and bottom of the spinal column to help relieve pan from headaches, jaw problems, back and neck pain
Reflexology – treats areas around the body by concentrating on massage of the hands, feet and sometimes ears. Reflexology is based on the eastern belief in energy meridians
Lymphatic Drainage – Draining the lymph nodes and canals by elevating and applying pressure. This modality is often used with cancer patients whose lymphatic system has been damaged through surgery and radiation.
Chair massage – a convenient and often shorter massage of the neck, arms and shoulders. The massage therapist uses a massage chair, where the client is upright and clothed. This modality is excellent for workplace massages or massages in more public locations, like a shopping mall.
There isn't enough room in this post to describe all the modalities that a massage therapist may use. In fact, it is not unusual for a massage to contain two or more modalities. A good massage therapist will be familiar with many of them, and specialize in a few.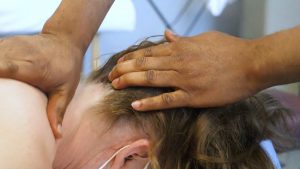 Learn Massage Therapy Techniques at First Institute
To find out more about the modalities that First Institute teaches in its massage program, you can book a tour of our school. We encourage you to talk to our admissions representatives, instructors and students.
More on Massage Therapy: