How to Become a Massage Therapist
February 23, 2023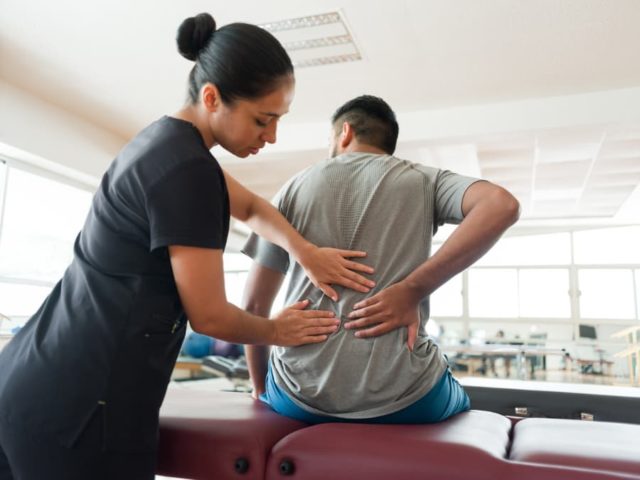 Massage therapy is a proven method that involves using different pressures, movements, and techniques to manipulate muscles and other soft tissues in the body. It is a great career choice for those who enjoy helping others, as the services a massage therapist provides can help relieve pain, reduce stress, and improve overall wellness for clients.
To start a career in massage therapy, a person must first obtain the proper training and complete other important steps. At First Institute, we offer a path to students in the Chicagoland area who wish to become massage therapists. Here, we explain the processes you must follow to become a massage therapist and how we can help you achieve that goal.
What Does a Massage Therapist Do?
Massage therapists are healthcare professionals who assess and treat the soft tissues, muscles, and joints in the body for various reasons. Depending on their specialty, massage therapists may perform their duties to improve circulation, help treat pain related to injuries, or simply help clients maintain good health. Common responsibilities of a massage therapist typically include:
Creating a relaxing and therapeutic environment to put clients at ease
Consulting with clients to better understand their needs and desires from massage therapy
Applying specific massage techniques to different areas of the body to help relieve symptoms
Ensuring clients' comfort by checking with them frequently during appointments
Keeping track of the client's progress after each session to determine whether the treatment is effective or requires modification
Recommending holistic products and exercises that may help ease pain and decrease tension 
Steps to Becoming a Massage Therapist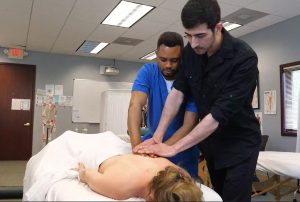 Most massage therapy roles require candidates to have specialized training or certain qualifications to apply. The following details the most common steps individuals need to complete before they can become professional massage therapists:
Attain the Proper Training
Learning about massage therapy from experienced instructors is essential, given the amount of knowledge you must possess about human anatomy and the skill you need with different techniques. Individuals can gain this competency when they enroll in the accredited massage therapy program offered by First Institute.
Gain Professional Experience
In many states, massage therapists must earn a certain number of professional experience hours to sit for board-certified licensing exams. Because of this, prospective massage therapists should consider participating in an externship or performing massage services at the school's clinic. These unique professional opportunities allow individuals to practice massage therapy under the supervision of a licensed professional.
Pass Your State's Licensure Exam
To determine a candidate's qualifications for licensure, they must pass the required exam. Licensure requirements for massage therapists vary by state but generally cover a wide range of topics, such as:
Anatomy and physiology
Kinesiology
Pathology
Health benefits
Client assessment
Ethics
Practice guidelines
Obtain Certifications
Upon receiving the proper training and passing the national exam and meeting your state's requirements for licensure. While not always necessary, these qualifications are ideal for demonstrating your expertise and displaying your dedication to the craft.
Learn How to Become a Massage Therapist at First Institute
Individuals interested in pursuing careers as massage therapists can begin their journey by enrolling in the massage therapy program at First Institute. Offered at our Crystal Lake campus in the Chicagoland area, this program features a career-oriented curriculum that educates students on a wide range of massage therapy topics.
At First Institute, we believe every student should have the opportunity to achieve their goals, regardless of their financial situation. As such, we are pleased to offer financial aid to students who qualify. Contact us today to learn more about our career training and how it may serve you in your quest to become a massage therapist.
Learn more about the Massage Therapy Program: